1994 - Export start up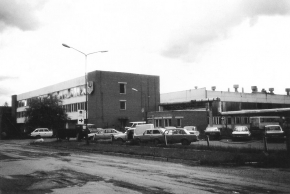 "REŠETILOVS UN CO" development
The company rents 1000 m2 of production space and starts its own production of WWTPs.
Russia becomes a new export market.
Production innovations:
"REŠETILOVS UN CO" develops research facilities with 2 pilot plants with capacity of 10 and 60 m3/day with different processes providing complete nitri-denitrification and biological phosphorus removal.