1991 - Company establishment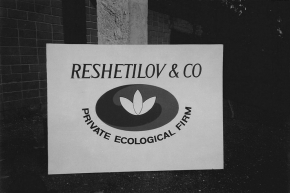 "REŠETILOVS UN CO" establishment
REŠETILOVS UN CO" is established as an Individual Ecological Enterprise. Its founder and owner is Jurijs Rešetilovs.
The company's specialization is wastewater treatment.
"REŠETILOVS UN CO" obtains License for design, construction and equipment production for existing WWTPs reconstruction and new WWTPs.
The company has no its own land, production and administration space.
The first 2 turnkey projects with "REŠETILOVS UN CO" equipment and technology are implemented in Latvia.