RECEIVED PROTOCOL of WWTP WORK on OBJECT "YEGORYEVSK"
December 16, 2013
The company REŠETILOVS UN CO received a protocol with chemical test results of wastewater and natural waters conducted on October 04, 2013. The analysis was carried out by the Testing Laboratory of the Eastern Department of the Federal State Budgetary Institution "TSLATI in the Central Federal District".
The test results show that treated effluent quality fully complies with the set regulatory requirements.
For this project the biological wastewater treatment Station KKB.9 (KBN-405.911.X+D) was designed and manufactured in 2008 year.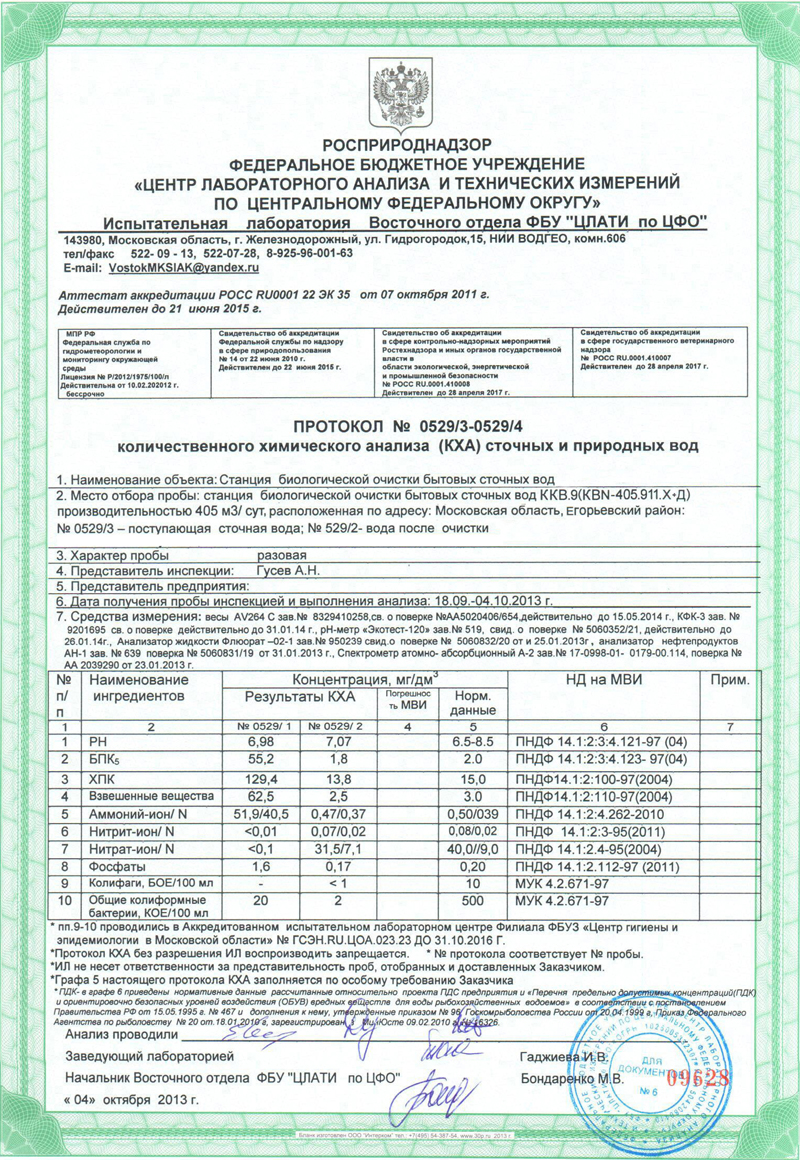 < Back to News