INNOVATIVE SOLUTION FOR SINGLE FAMILY HOUSE IN USA

REŠETILOVS completed the shipment of the in ground Bioreactor with capacity of 2.2 m3/day for biological wastewater treatment.
This is the first Bioreactor for the single family house in the State of Utah, USA!
The REŠETILOVS factory has developed the special innovative solution for single family houses to reach effluent quality such as BOD – 10 mg/l, TSS – 10 mg/l, TN – 10 mg/l.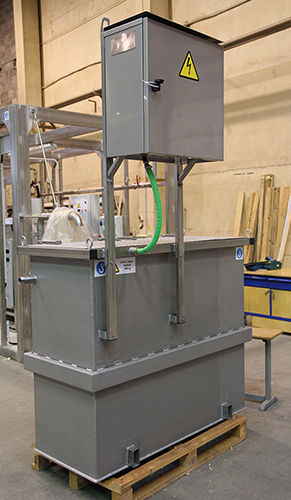 < Back to News