Become a Partner

Interested in an efficient and productive partnership?
You are a company whose activities focus on the implementation of wastewater treatment projects with application of equipment, plants, their installation and/or service and maintenance?
You would like to offer modern wastewater treatment technologies and products to your customers and business partners?
Then we invite you to consider the partnership with REŠETILOVS SIA. We are constantly striving towards establishing new partnerships as only together we can care about the clean water resource on the planet Earth!
If we have drawn your attention to the partnership with our company, please contact us at info@resetilovs.lv

Let's do together
Clean water for a safer world!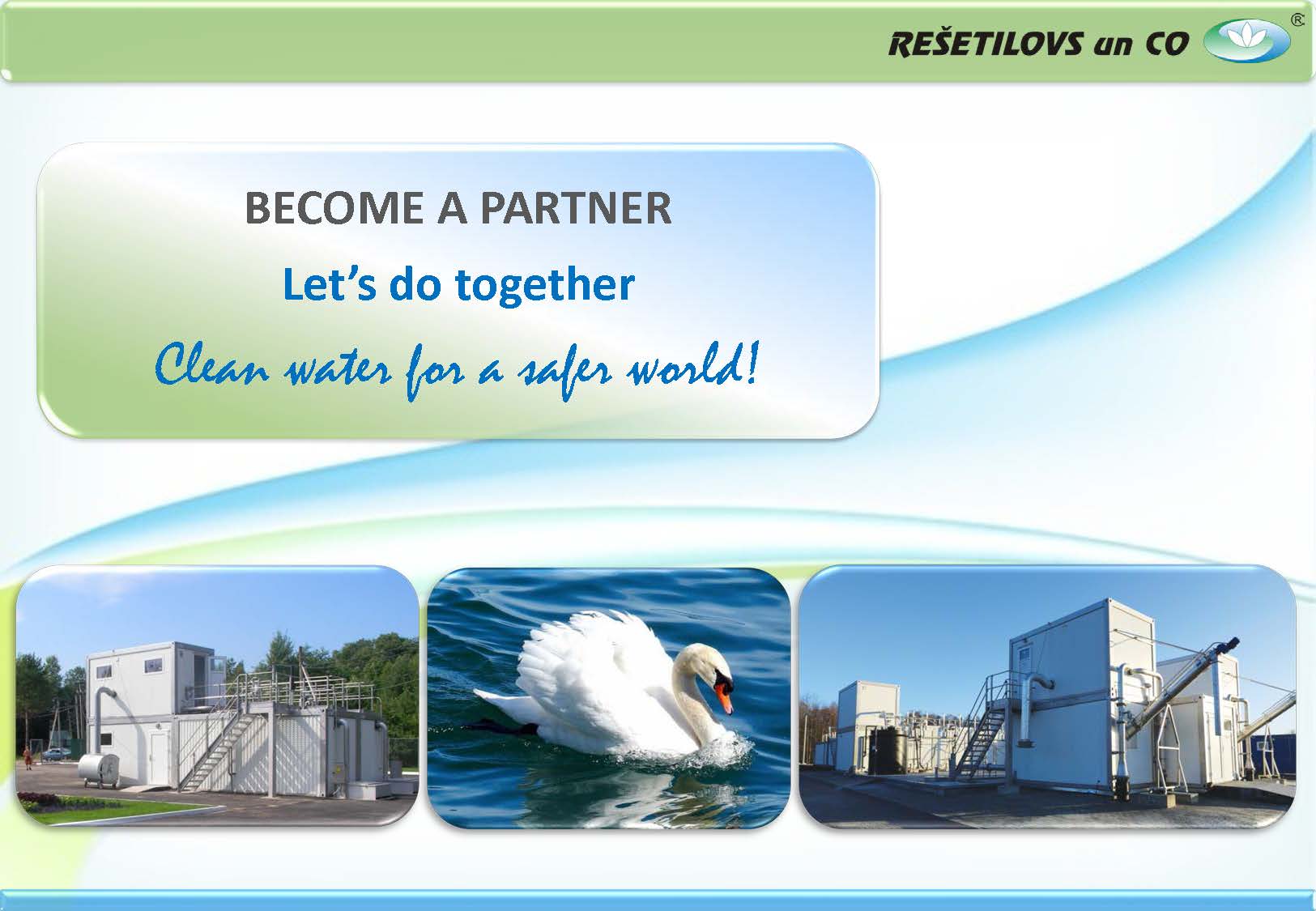 < Back to News